Black granite is one of the popular granite in Pakistan. Its color is jet black. It is used for kitchen countertops and stairs in Pakistan. It is used for both housing and commercial projects. It is mostly found in KPK and Balochistan province in Pakistan.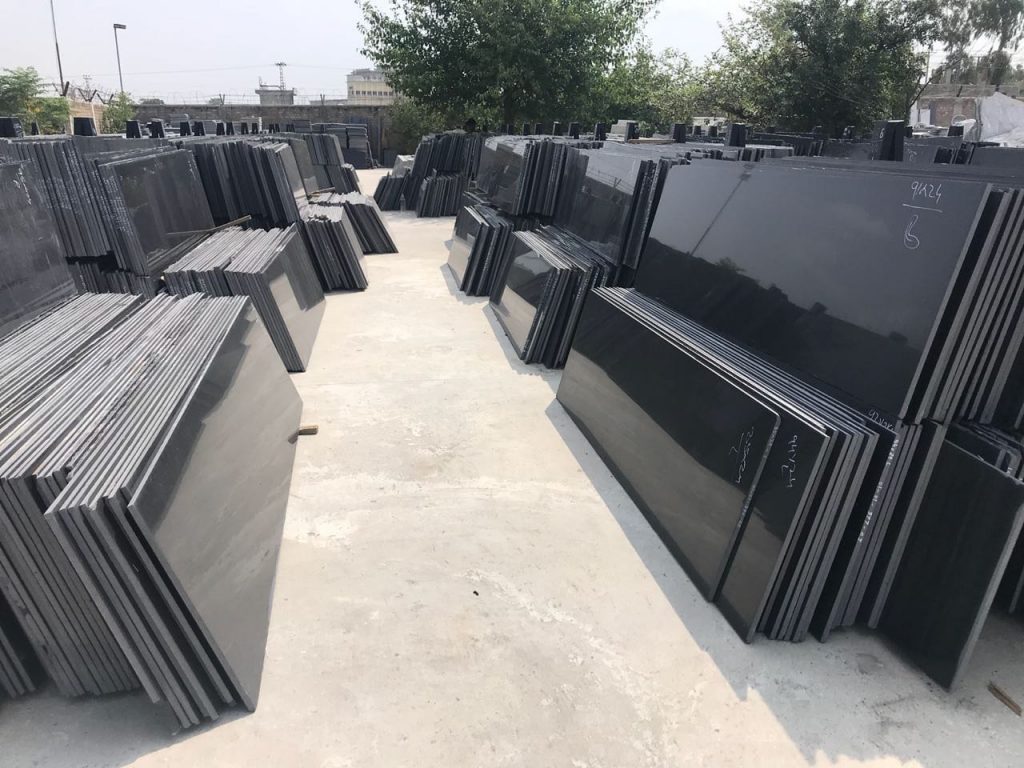 Black Granite Suppliers
We are one of the top black granite suppliers among all black granite suppliers in Pakistan. We supply jet black granite at the lowest wholesale rates all over Pakistan. Our black granite price is low from other granite suppliers in Pakistan. Because of our lowest black granite price, we are known as the top jet black granite wholesaler in Pakistan. Absolute black granite quarries are mostly found in district Mansehra of Pakistan. People of Pakistan like the jet black granite of district Mansehra because of its best quality. We have been supplying absolute black granite countertops and stairs for years. We supply our products to different contractors and factories in Pakistan.