Tile bond or Tile adhesive is a material that is used on tiles' flooring in place of cement and sand. After mixing with water it is applied to the floor to fix tiles.
Tile Bond Factory
Turkk Tile Bond is one of the popular tile bond in Pakistan. It is used all over Pakistan. Turkk tile bond factories are working in Lahore, Hyderabad and Karachi. There is lots of production in each tile bond factory on daily basis. Turkk tile bond is manufactured as per Pakistan standards. Turkk tile bond factory is ISO certified. Due to its best quality, it is known as a top tile adhesive all over Pakistan.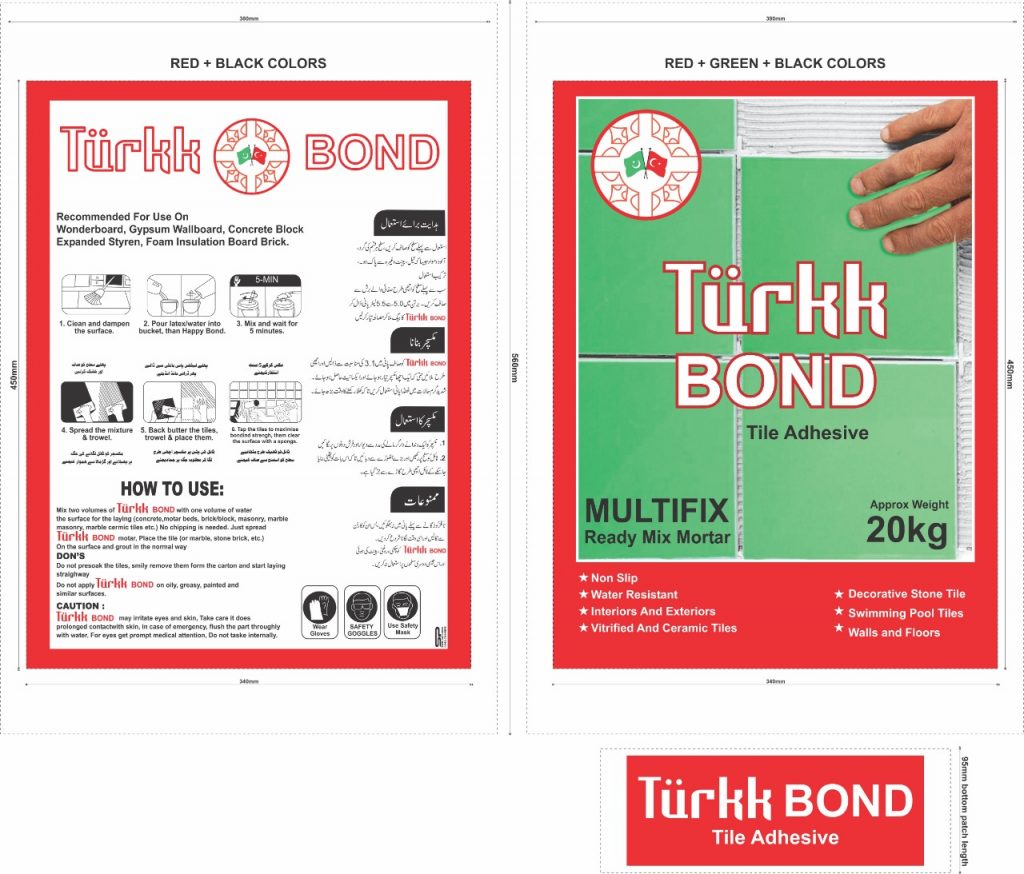 Tile Bond Price
Turkk Tile bond is available in 20kg bags packings. Tile Adhesive price is low from other tile bond factories. Our Minimum order is 50-100 bags. Delivery is free in Lahore, Hyderabad and Karachi.