Quartz sand is one of the only products that has lots of uses in different industries in Pakistan. White quartz sand is manufactured from top quality white silica quartz. We obtain white silica quartz from different mines of KPK for production of A grade quartzite sand. Silica quartz mines are available in Mansehra, Swat, Haripur, Mohmand Agency, Bajor Agency and some other areas of KPK in Pakistan.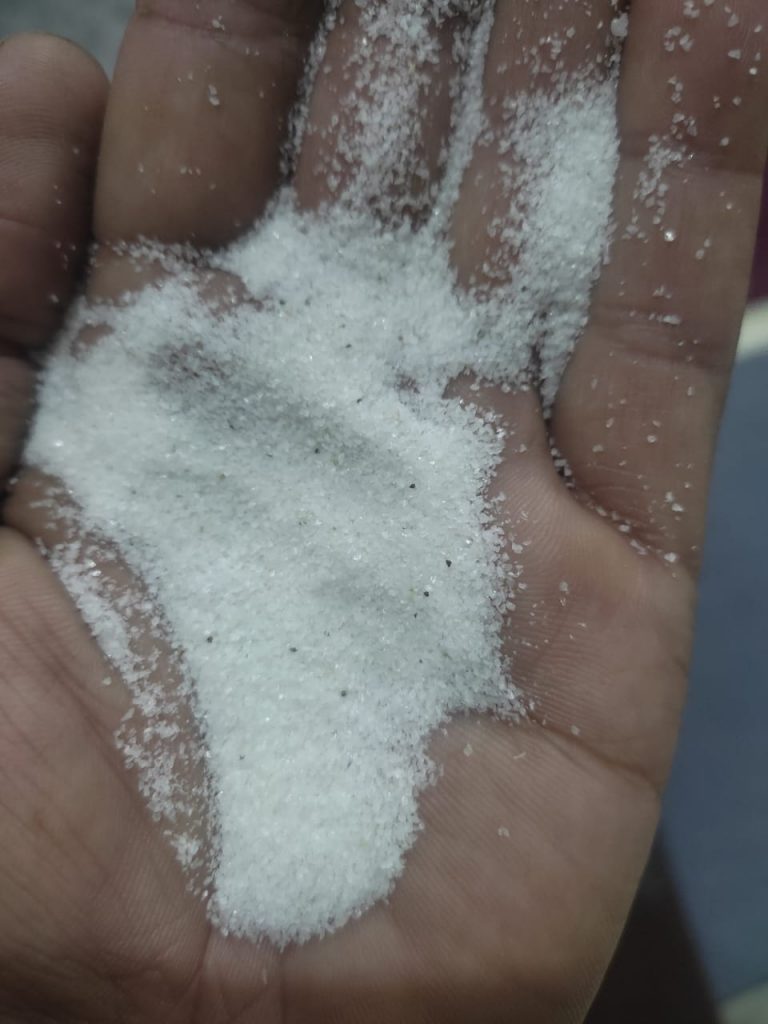 Industrial Quartz Sand
We manufacture A grade industrial quartz sand to fulfill requirements of different glass, paint, chemical and construction industries of Pakistan. 
Quartz sand is available in following sizes:
0.1-0.4mm
0.4-0.7mm
0.7-1.2mm
1.2-2.4mm
2.4-4.0mm
We also produce 60-80 mesh silica quartz powder and other sizes as per buyer requirements.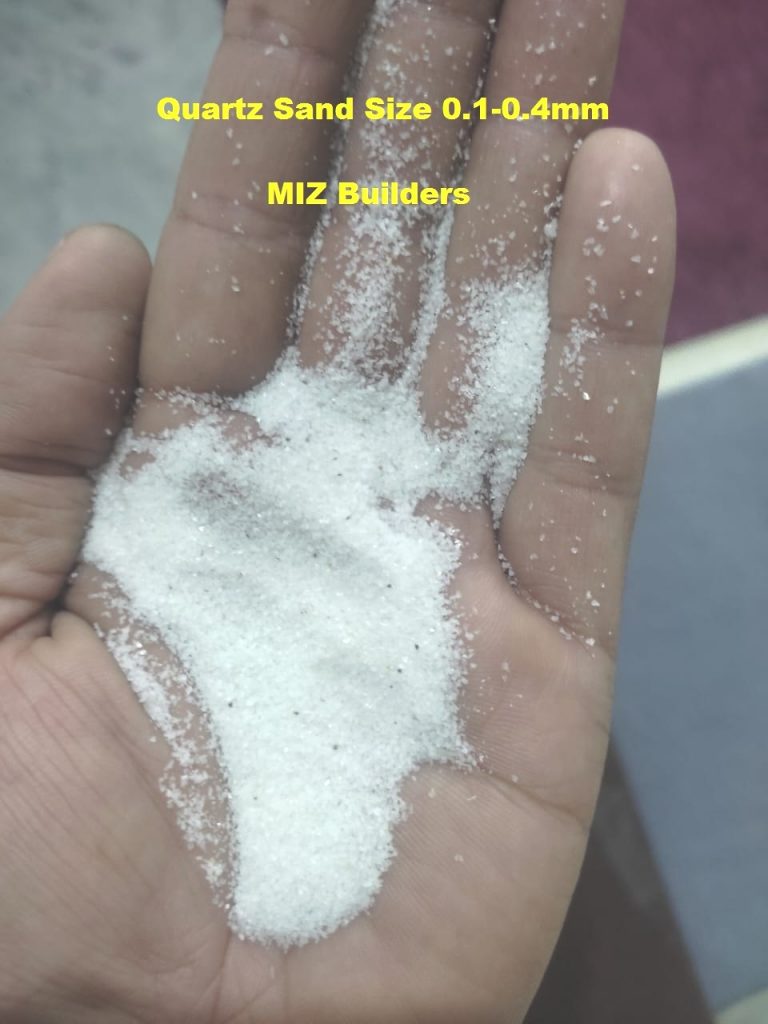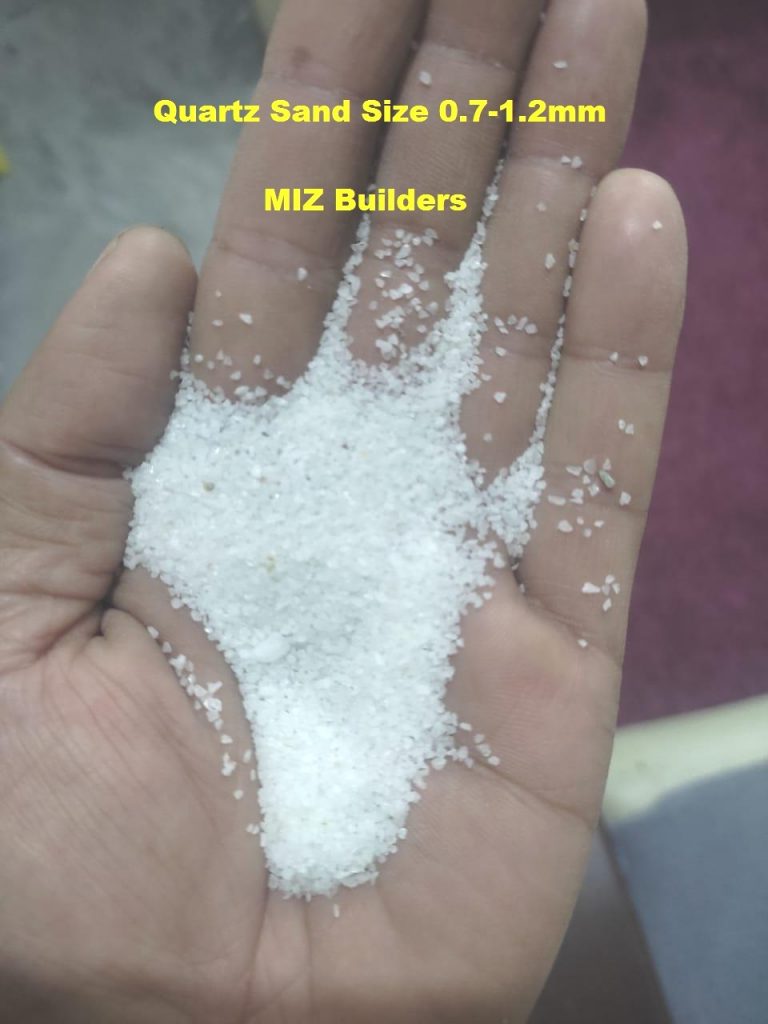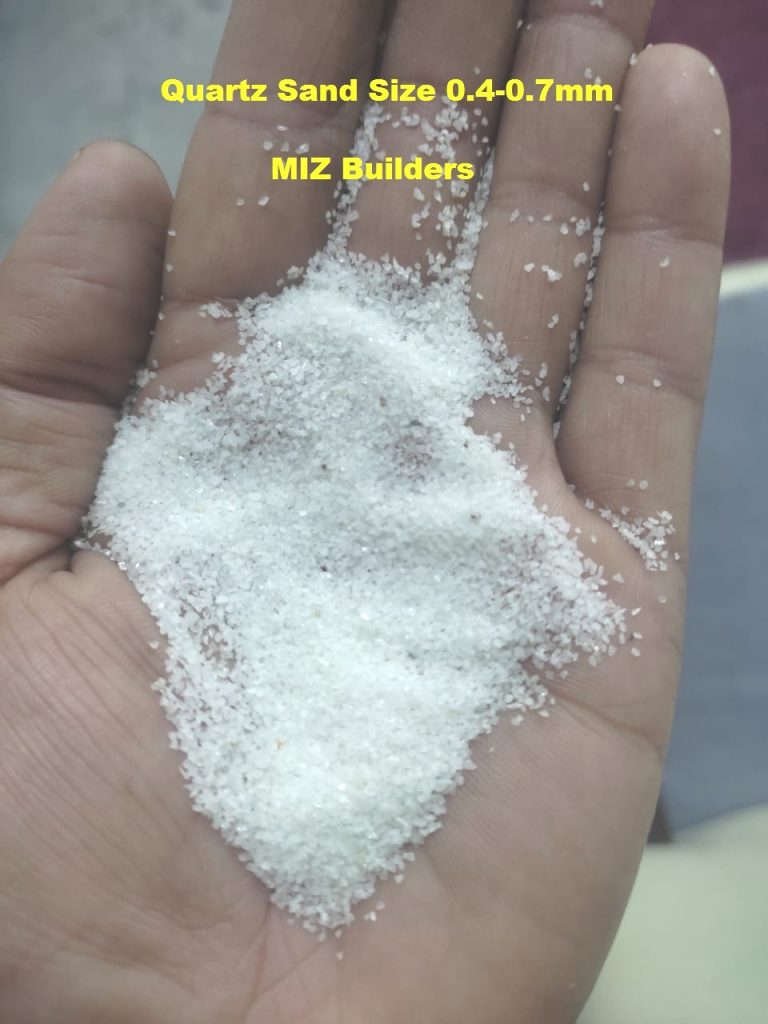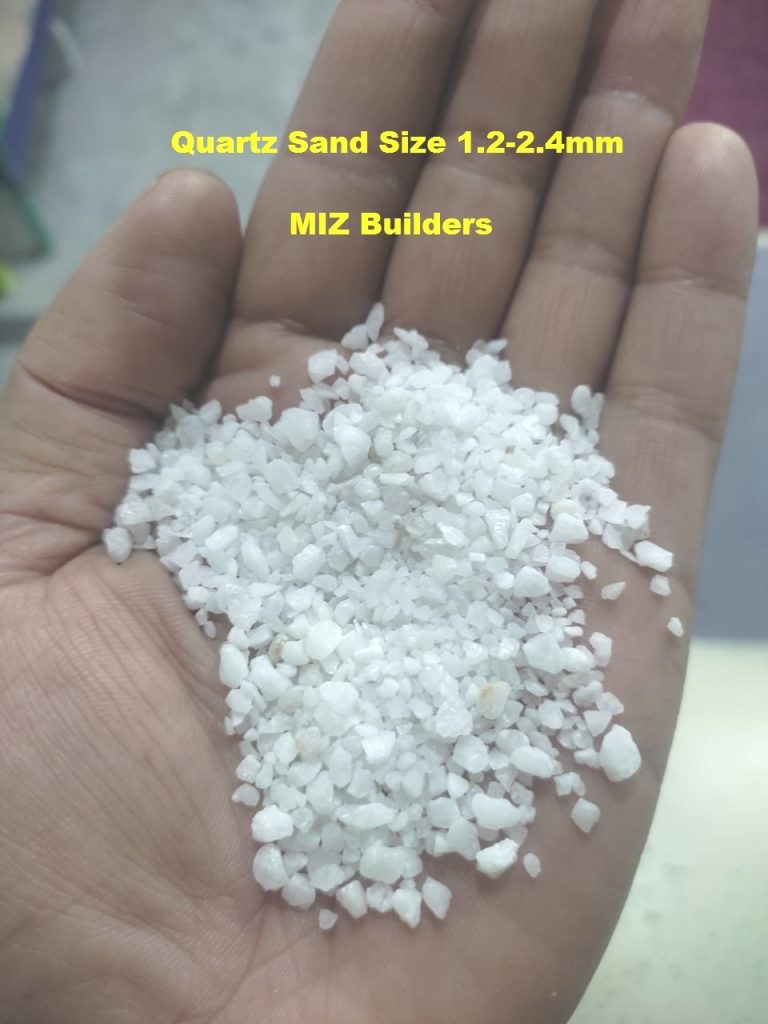 Quartz Sand Price
We produce crushed quartz sand in our factory. We supply quartz silica sand in 40kg bags packing. We offer competitive fine quartz sand price to our valuable clients. We offer wholesale white quartz sand price for bulk quantity.
Quartz Sand Uses
There are lots of white quartz sand uses. Some of crushed quartz sand uses are following:
White quartz sand is used in sandblasting.
Quartz silica sand is used in ceramics production.
Quartz sand is used in water treatment.
High purity quartz sand is  used in aquarium.
Quartz powder is used in sandblasting.
White quartz powder is used in mechanical casting.
Quartz silica sand is used in cement industries.
Crushed quartz sand is used in chemical industries.
Fine quartz sand is used in electrical products.